Bulk Building Materials
Loads for all size of project!
As well as cater to the small contractor and homeowner, we also know what is needed for complex or simply larger projects...as well as every size in between. What you don't want is to not be able to get Bulk Building Materials when you need them.
At Bryam Mason we believe in practical solutions and not keeping you waiting for orders. We understand you might be on a project deadline or have a last minute unexpected request.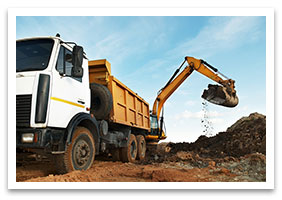 Our Bulk Building Materials include:
Mason Sand & Concrete SandŸ
Crushed Bluestone ( 3/8", 3/4" & 1.5")
Stone Dust
Sand/Gravel Mix, Sweet Peet
Mulch
Topsoil
Rock Salt & Salt/Sand Mix